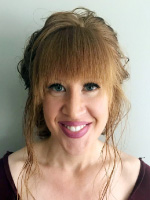 Jacque obtained her Masters of Science in Family Therapy from Friends University.
She provides therapy services to individual children (ages 10+), adolescents, and adults as well as whole family units.
Jacque is trained in EMDR (Eye Movement Desensitization and Reprocessing) Therapy, in order to better serve clientele experiencing present distress as a result of past traumatic experiences.
Additional areas of specialty include providing therapy services to individuals experiencing varying mental health diagnosis and co-occurring disorders (mental health and substance use concerns).
Jacque has experience serving families of varying structures, including single-parent families, traditional families, blended families, LGBTQ+ families, and adoptive/foster families.